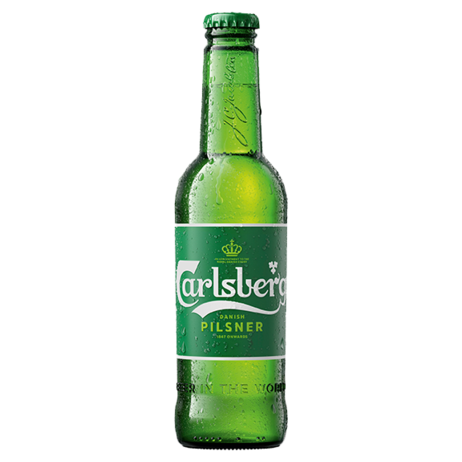 Beer   /   International  /  Full
Carlsberg Green Bottle 6X330ML
(PLU #291)
Not in stock currently
Would you like to be notified when it comes back in stock at ?
Yes, Notify Me!
Product Details
Carlsberg Danish Pilsner has a fuller mouthfeel, greater smoothness and depth of flavour, with malty notes, crisp bitterness and a distinctive hop aroma
Tasting Notes
Fresher beer
Introducing our new zerO2 cap. A cleverly designed cap that removes oxygen from the bottle, for fresher tasting beer every time. Tak.

Carlsberg Probably the best beer in the world.

In working the brewery we should be in constant pursuit of better beer so that the brewery may always set standards and assist in keeping beer brewing at a high and honourable level.