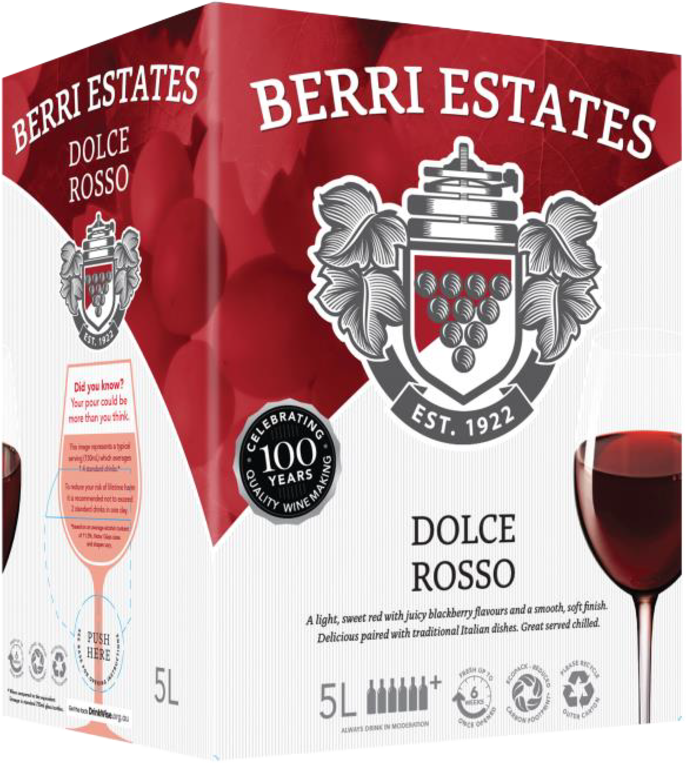 Cask   /   Red Blends & Others
Berri Dolce Rosso Cask 5LT
(PLU #3772)
Product Details
A light sweet red wine with juicy blackberry flavours and a smooth soft finish. Delicious paired with traditional Italian dishes.
Tasting Notes
Established in 1922, Berri Estates has a long and successful history in the Australian wine industry and now is the number 1 brand by volume* in Australia with over 1.87 million 9Le sold annually.
Berri Estates offers a diverse range of products including Australia's largest selling single SKU by volume; Berri Estates Fresh Dry White**.

Viticulture
South Eastern Australia has a climate well suited for growing number of different vines, with warm summer days and plenty of sunshine allowing full fruit flavours and sugars to develop. The 2019 vintage displays a perfect balance between sweetness and intensity.