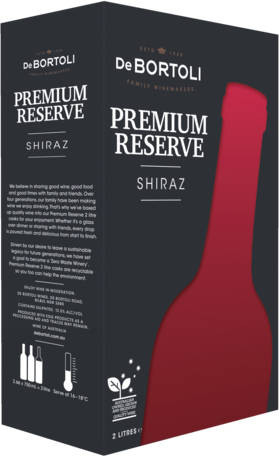 Cask   /   Shiraz
De Bortoli Reserve Shiraz Cask 2LT
(PLU #804)
Not in stock currently
Would you like to be notified when it comes back in stock at ?
Yes, Notify Me!
Product Details
Whether it is enjoying a glass over dinner or sharing with friends in the great outdoors, these 2 litre casks are a convenient way to enjoy good quality wine.
Tasting Notes
The palate is juicy with an abundance of ripe summer berries and supple tannins.