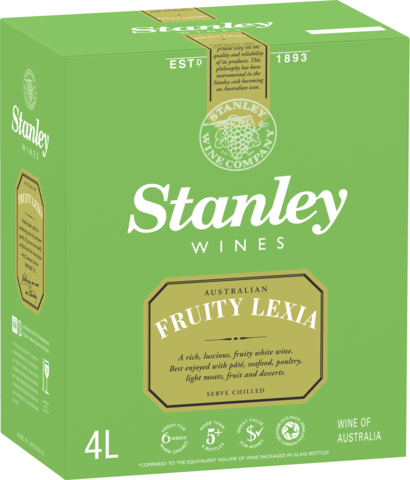 Cask   /   Sweet White
Stanley Fruity Lexia Cask 4LT
(PLU #144)
Not in stock currently
Would you like to be notified when it comes back in stock at ?
Yes, Notify Me!
Product Details
Established in 1893 The Stanley Wine Company has always prided itself on the quality and reliability of its products. This philosophy has been instrumental in the Stanley cask becoming an Australian icon.
Tasting Notes
Fresh tropical notes with floral aromatics and hints of tutti fruity.