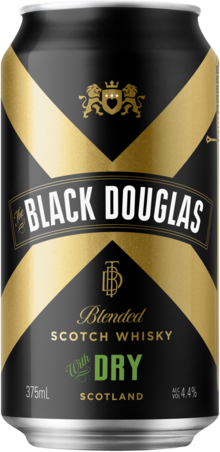 Rtd   /   Scotch
Black Douglas Scotch & Dry Can 24X375ML
(PLU #4087)
Stock not available
currently only has 0 on hand. Please reduce your quantity to add to your cart.
Product Details
The story of Sir James Douglas is legendary, and the Black Douglas reflects the strength and character of Sir James himself. We drink this as a reminder of that definitive character; honour, valour and loyalty.
Tasting Notes
Black Douglas is a well-balanced grain and malt blend Scotch whisky.