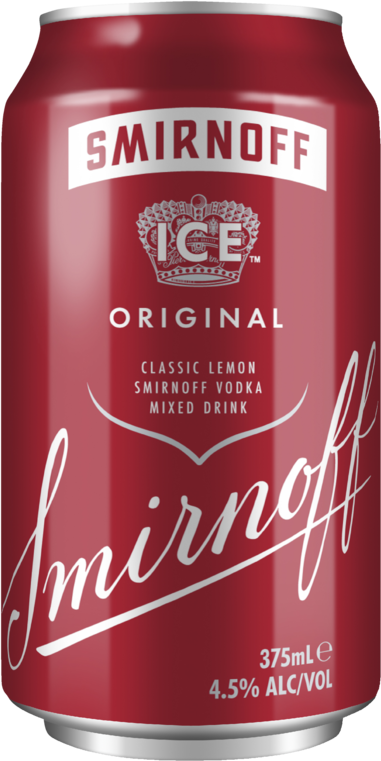 Rtd   /   Vodka
Smirnoff Ice Red Can 24X375ML
(PLU #2144)
Stock not available
currently only has 18 on hand. Please reduce your quantity to add to your cart.
Product Details
A modern tribute to the traditional standards established by Smirnoff back in 1864, a strong blend of Smirnoff No.21 Vodka & tangy citrus flavoured soda. Perfect for parties or sharing with great friends!
Tasting Notes
Light citrus flavouring balanced with triple distilled Vodka for that authentic taste.