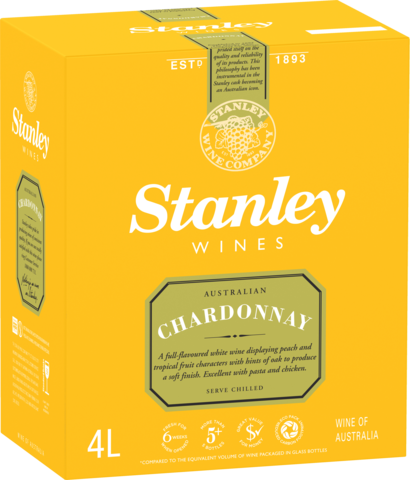 Cask   /   Chardonnay
Stanley Chardonnay Cask 4LT
(PLU #147)
Product Details
Established in 1893 The Stanley Wine Company has always prided itself on the quality and reliability of its products. This philosophy has been instrumental in the Stanley cask becoming an Australian icon.
Stanley takes pride in producing wines of consistent quality. If you are not totally satisfied with this wine please ring Customer Service 1800 088 711.
Excellent with pasta and chicken.
Serve Chilled.
Tasting Notes
With ripe peach and tropical fruit flavours this wine is further enhanced with hints of oak, it finishes soft with good length.