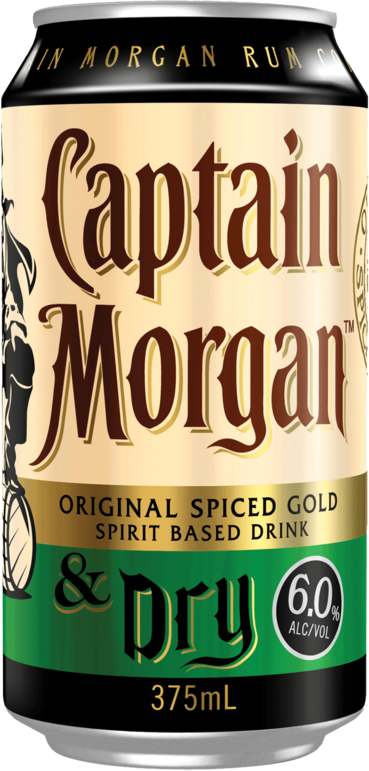 RTD   /   Rum  /  High ABV
Captain Morgan Rum & Dry 6% Can 6X375ML
(PLU #10128)
Not in stock currently
Would you like to be notified when it comes back in stock at ?
Yes, Notify Me!
Product Details
A secret recipe of adventurous spice expertly blended with fine Caribbean rum to create a taste as rich as a pocketful of gold doubloons, perfectly mixed with dry ginger ale.
Tasting Notes
Notes of rich vanilla, warming spice and hints of oak balanced perfectly with ginger ale.