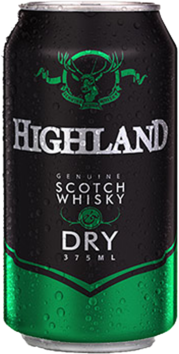 RTD   /   Scotch
Highland Scotch 4.8% & Dry Can 6X375ML
(PLU #4439)
Sorry! Not available for purchase just yet!
Sorry Legend, we don't have this product available for purchase online yet. Be sure to check back soon.
Product Details
Imported from Scotland, Highland is a genuine Scotch Whisky traditional blend. Smooth and refreshing, it has had a loyal following of drinkers for many years.