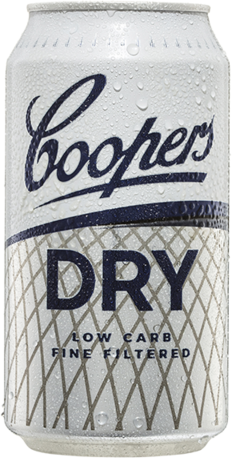 Beer   /   Premium  /  Full
Coopers Dry Can 6X375ML
(PLU #15945)
Coopers Dry 30PK
Bundle
$52.99
Not in stock currently
Would you like to be notified when it comes back in stock at ?
Yes, Notify Me!
Product Details
Coopers Dry is a fine filtered low carb beer.
Tasting Notes
Since 1862, a Cooper has carefully guided the brewing tradition of Australia's oldest family-owned brewery. From founder Thomas to the current generation of Coopers, the family has crafted beers of legendary quality. This low carb, easy-drinking dry beer is another great example, and delivers on pure refreshment.