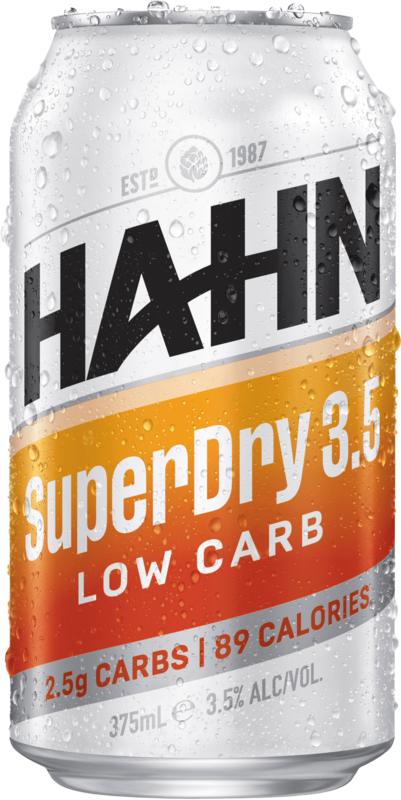 Beer   /   Contemporary  /  Mid
Hahn Super Dry 3.5% Can 6X375ML
(PLU #14676)
Sorry! Not available for purchase just yet!
Sorry Legend, we don't have this product available for purchase online yet. Be sure to check back soon.
Product Details
Hahn SuperDry 3.5% is brewed by combining the best of modern brewing technology with the finest ingredients, resulting in a full flavoured, crisp and refreshing low carb beer. It is brewed with extreme slowness, a similar way to how Hahn create the full-strength SuperDry, to deliver the same SuperDry taste with just 3.5% alcohol.
Tasting Notes
A smooth and pleasant bitterness, like its full-strength brother, that provides an easy-drinking and refreshing change.