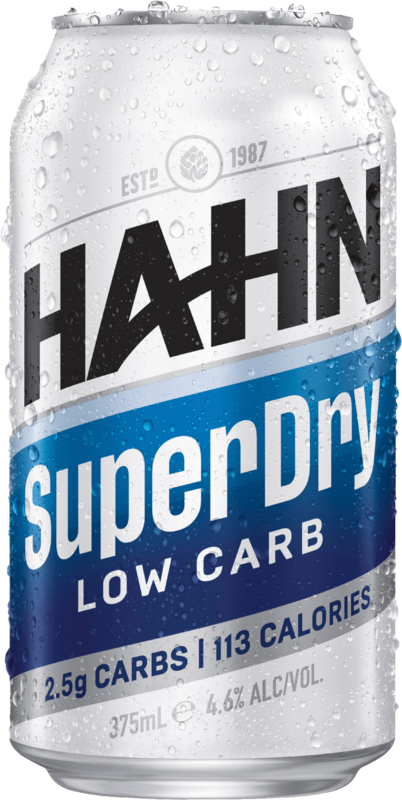 Beer   /   Contemporary  /  Full
Hahn Super Dry 4.6% Can 1X375ML
(PLU #1953)
Not in stock currently
Would you like to be notified when it comes back in stock at ?
Yes, Notify Me!
Product Details
In 1987, four mates got together, determined to brew great tasting beers for Australians to enjoy. This 'great tasting, low carb beer' beer is a testament to their shared passion for great tasting, refreshing beers, best enjoyed with mates.
Tasting Notes
Brewed with the best modern techniques using the finest ingredients for a very long time. This brings out an unmistakable crisp, dry taste preservative-free and with fewer carbohydrates.