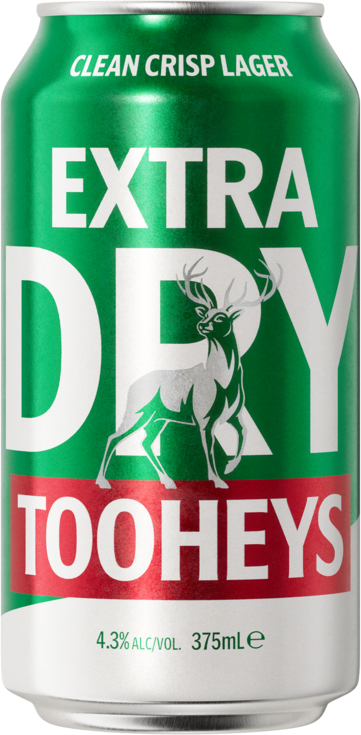 Beer   /   Contemporary  /  Full
Tooheys Extra Dry Can 6X375ML
(PLU #485)
Sorry! Not available for purchase just yet!
Sorry Legend, we don't have this product available for purchase online yet. Be sure to check back soon.
Product Details
Tooheys Extra Dry is well known for its clean, refreshing taste. Its crisp, dry finish is achieved by an extended fermentation, ensuring minimal residual fermentable sugars. Wonderful fruity, malty notes accompany a mellow middle palate, leaving a clean aftertaste.