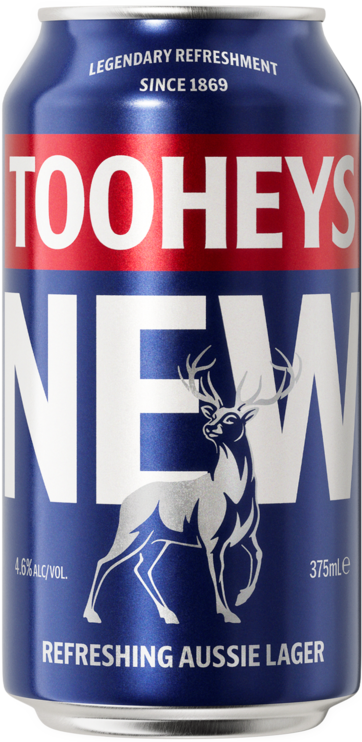 Beer   /   Classic  /  Full
Tooheys New 375mL Can 6X375ML
(PLU #5642)
Sorry! Not available for purchase just yet!
Sorry Legend, we don't have this product available for purchase online yet. Be sure to check back soon.
Product Details
A classic, easy-drinking Australian lager. The smooth malt character of Tooheys New is perfectly balanced with a light hop aroma
Tasting Notes
Smooth, refreshing, easy drinking taste. Slightly hopped, malty character delivers perfect balance of bitter and sweet beer flavours. Low in effervescence to enhance refreshment.