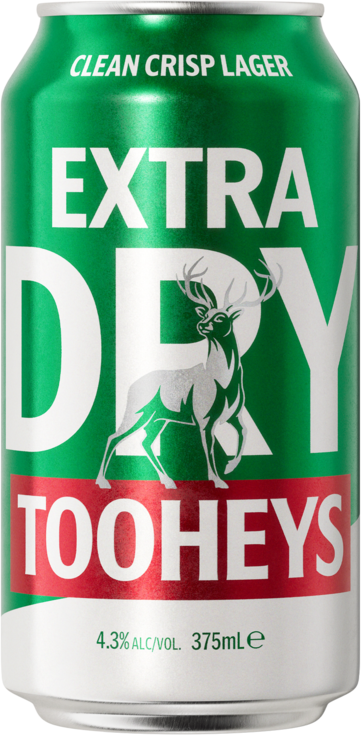 Beer   /   Contemporary  /  Full
Tooheys Extra Dry Can 30X375ML
(PLU #8515)
Product Details
The Tooheys brothers' pursuit of refreshing beers suited to the Australian climate was embodied by the clean, crisp taste of Tooheys Extra Dry. Now our skilled brewers have revisited the TED recipe to create a new brew that is even cleaner and crisper but the epitome of refreshment.

They've worked their magic behind the scenes so the new TED has 30% less carbs than regular beer and 25% less calories. A refreshed taste calls for a refreshed appearance so you'll notice a new look for your favourite beer too.
Tasting Notes
Tooheys Extra Dry a crisp finish lager. Achieved by extended fermentation, ensuring minimal residual fermentable sugars. Wonderful fruity, malty notes accompany a mellow middle palate leaving a clean aftertaste.