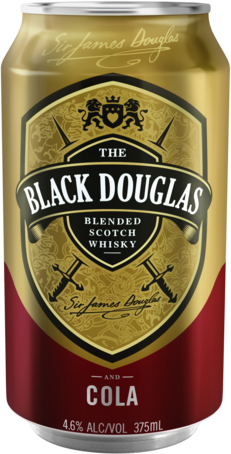 RTD   /   Scotch
Black Douglas Scotch & Cola Can 4X375ML
(PLU #3351)
Sorry! Not available for purchase just yet!
Sorry Legend, we don't have this product available for purchase online yet. Be sure to check back soon.
Product Details
A perfect blend of Highland and Speyside whiskies, complex enough to be challenging, smooth enough to be rewarding.
Tasting Notes
Dark in colour with a strong whisky flavour combined with cola giving it strong citrus notes with some spiciness delivers a reasonably sweet finish.