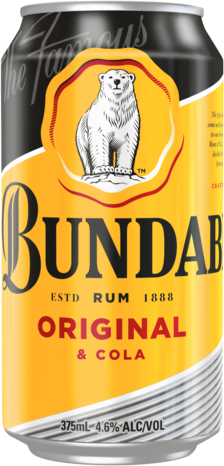 RTD   /   Rum
Bundaberg Rum UP & Cola 4.6% Can 4X375ML
(PLU #3534)
Sorry! Not available for purchase just yet!
Sorry Legend, we don't have this product available for purchase online yet. Be sure to check back soon.
Product Details
Tasting Notes
A smooth, well-rounded oak flavour with a distinctive woody aroma mixed with a distinctively smooth caramel flavour, with subtle hints of sweet toffee and butterscotch notes.