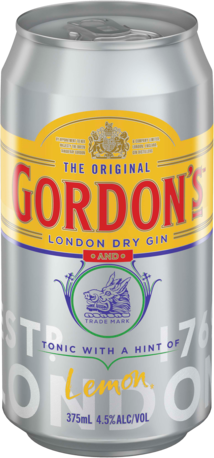 RTD   /   Gin
Gordons Gin & Tonic Can 4X375ML
(PLU #2217)
Sorry! Not available for purchase just yet!
Sorry Legend, we don't have this product available for purchase online yet. Be sure to check back soon.
Product Details
Tasting Notes
The distinctively refreshing taste comes from using only the finest ingredients including juniper, coriander seeds and angelica root, lengthened with the perfect balance of Tonic water.