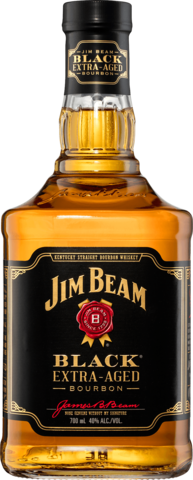 Spirit   /   Bourbon
Jim Beam Black Extra-Aged 700ML
(PLU #2082)
In any 2
Bundle price $95.38
Product Details
An even more intense and complex drinking experience. Extra aging in the barrel gives it a fuller and more complex flavour.
Tasting Notes
Genuine Beam Bourbon.
Master Distillers since 1795.
Here's to every Beam who has added his own special chapter to our story. Kentucky in our hearts, Bourbon in our soul.