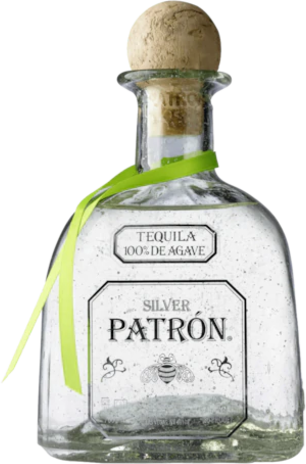 Spirit   /   Tequila
Patron Silver Tequila 700ML
(PLU #6628)
In any 2
Bundle price $169.18
Patron Silver Bundle
$200.00
Product Details
Patrón tequilas are handcrafted at the Hacienda Patrón distillery in Jalisco, Mexico where people are the heart of the process - one that has remained the same since the very beginning. First, skilled jimadors uproot only the finest 100% Weber Blue Agave with the perfect sugar content and transport the heart of the plant to Hacienda Patrón. They're then hand chopped, baked and crushed by a two-ton volcanic stone tahona wheel and a roller mill. The agave is then fermented in pine oak tanks and distilled in small batches using copper stills. Each bottle of Patrón is a work of art, meticulously inspected, hand corked and signed.

360 View



Tasting Notes
COLOUR: Crystal clear.
AROMA: Fruits & citrus.
TASTE: Smooth & sweet.
FINISH: Light pepper.

SERVING SUGGESTION
An incredibly versatile spirit, Patrón Silver can be sipped neat, from the freezer, over ice or mixed into the perfect cocktail. A favorite in margaritas, it can also be incorporated into classics like Mules, Bloody Marys, and Mojitos. Take a shot if you must, but you'll be missing out on savoring the bright citrus notes and fresh agave flavors that are unmistakably Patrón.